Punching & Shearing
I&M has combined the power of its machinery with the accuracy of
CNC control to provide its customers the highest quality product,
even in heavier punching and forming operations. Specialty punches
and dies make most any job possible at I&M
We have the flexibility to fabricate large
and small parts with 10 CNC press brakes
for forming metal up to 14 feet in length and with 355 tons of pressure .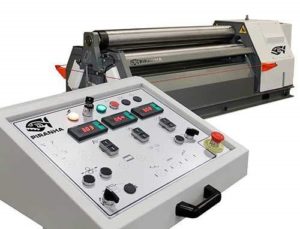 We also have Turret Punch capabilities up to 33 Tons, Punch
Press capabilities up to 110 Tons, Shear capabilities up to ¼" thick
x 12′ long and Metal Rolling capabilities up to 8′ wide.
Location
I&M MACHINE & FABRICATION
401 S 3RD ST
St. Joseph, MO, 64501
Contact
Need additional assistance? Please contact us:
(816) 233-6841
Hours
We are open Monday to Friday, from 8:00 am to 5:00 pm.