Quality Control
In 2001 I&M pursued and gained ISO 9001 Certification. We are committed to improving process efficiency and quality, waste reduction, product improvement, elimination of costly mistakes and more importantly, to continually improve. You can rest assured that your products and our services are compliant to the globally accepted ISO 9001 standard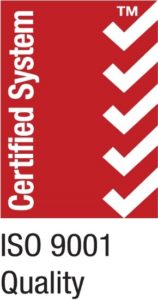 I&M has built a Programming and Estimating department with industry leading qualifications. Our programmers and estimators have more than 50 years' experience in the fabrication industry. We also employ SigmaNEST nesting software to help lower material costs by reducing waste, allowing you to increase your profit.
Whether you require the manufacturing of small precision parts or prototypes or need the construction and assembly of large structural components, I&M programmers and estimators will take you from your initial drawing to a completed product.
Location
I&M MACHINE & FABRICATION
401 S 3RD ST
St. Joseph, MO, 64501
Contact
Need additional assistance? Please contact us:
(816) 233-6841
Hours
We are open Monday to Friday, from 8:00 am to 5:00 pm.